Meet our Team of Veterinarians
Kurt Strueh DVM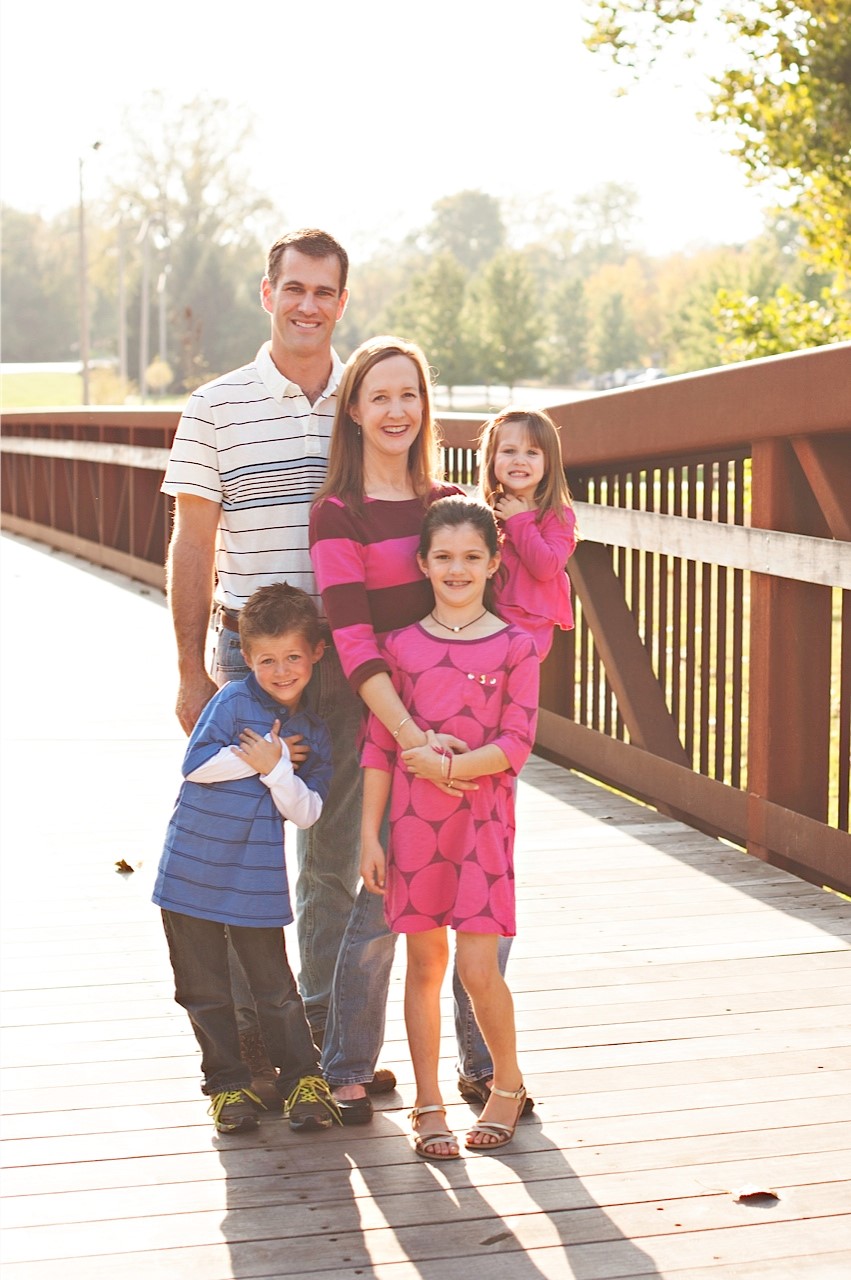 Kurt Strueh grew up on a small farm just south of Lafayette, IN. My love for animals started when I was fairly young. My grandfather gave me a baby pig to raise when I was only four years old. I learned a lot from Annie the pig. However, when I started raising and showing sheep for a 4-H project then I realized that I enjoyed the medicine aspect of animals. For 10 years, I showed sheep in 4-H then I decided to go to school to be a veterinarian. I graduated from Purdue School of Veterinary Medicine in 1998. I learned additional medicine and surgery techniques working at several veterinary hospitals over the next four years. In 2002, I started Frankfort Animal Hospital. My goal is to provide patients with the best veterinary care possible and have the clients have a good experience when going to a veterinary hospital.
Julie Mummert DVM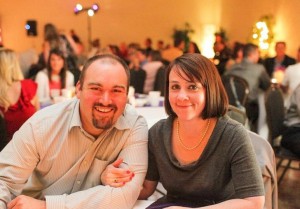 Dr. Mummert grew up in Columbus, Indiana. From the time she was 12 years old she knew she wanted to be a veterinarian. She attended Indiana University for undergraduate studies in biology and then graduated in 2003 from Purdue University School of Veterinary Medicine.
She and her husband, Brian have been married for four years and have one son, James Oliver.
Their other more furry family members include Ernie, a Golden Retiever, and three cats: Kramit, Kozmo, and Fozzie.
Erica Hughes DVM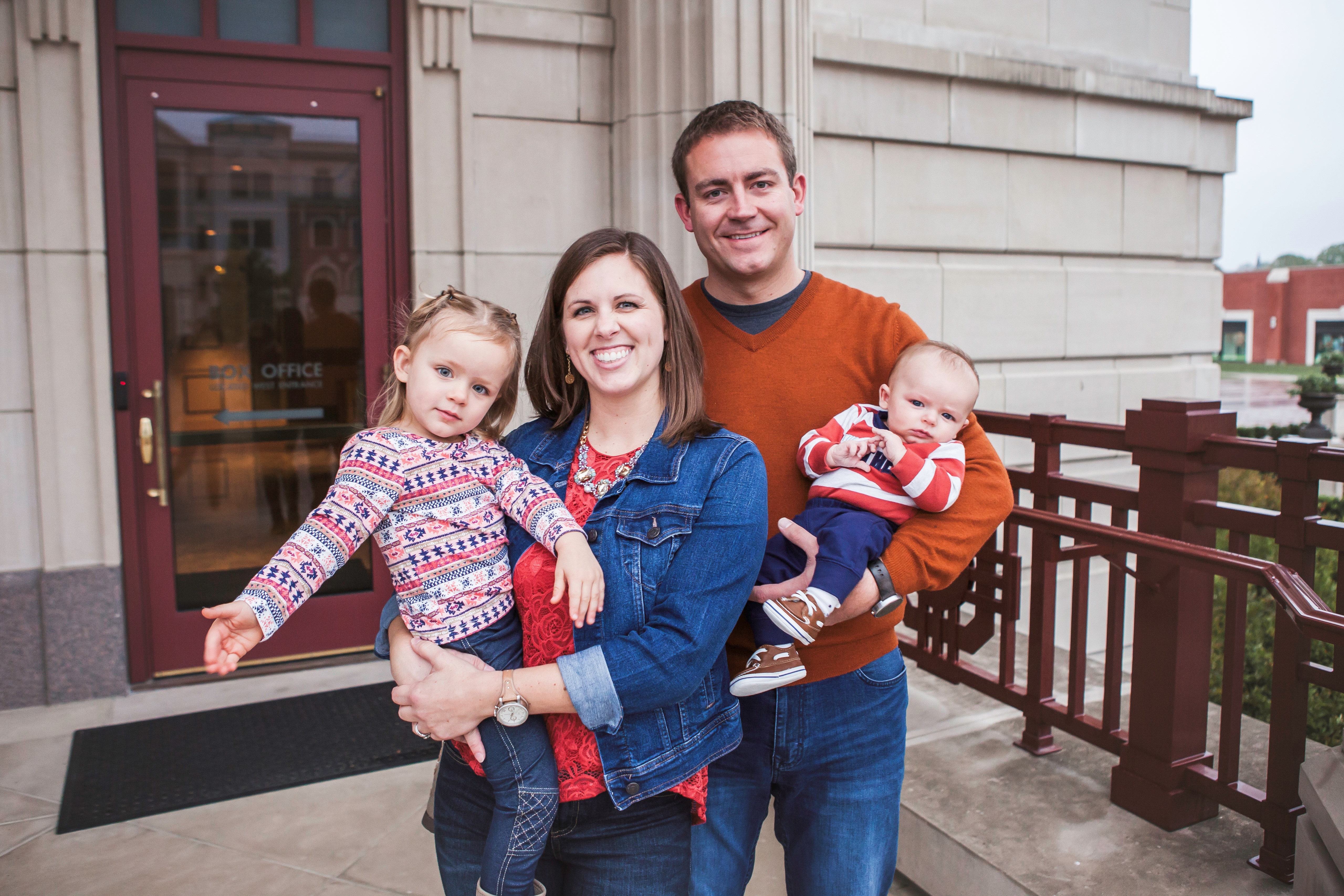 My name is Erica Hughes.  I grew up just down the road in Kirklin.  I graduated from Purdue as a veterinarian in 2011 after getting my undergraduate degree in biology from the University of Evansville. I have felt a connection with animals ever since I got my first dog as a little girl.  I feel very blessed to have the opportunity to help people by helping their pets. I look forward to working with you to keep your pets healthy and active while building a great relationship along the way.
I have been married to my husband, Tom since 2008.  God has blessed us with two children, Addie and Kellen.  We also have a yellow lab named Stanley and a cat named Penelope to round out the family.  I feel very blessed to work in a place with such wonderful people who are fun, committed to excellence, and have a genuine love for animals.  We hope you will love it here too!
Kristine Towns DVM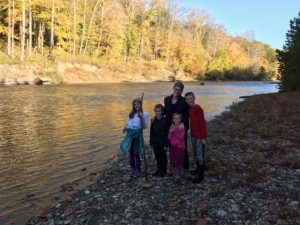 I grew up in Newburgh, Indiana and was a 10yr 4-H member. I have had a long-standing interest in veterinary medicine, and I was lucky to have two great veterinary mentors growing up.  I attended Hanover College and then went on to complete my DVM degree from Purdue in 2005. I have practiced in shelter and emergency medicine, but I also really enjoy working in the area of preventive healthcare.
I have four kids and two dogs at home (Laverne and Shirley). My dogs are my running partners. Our family also loves to camp; we are outside any chance we get. I am excited to be working with the team at Frankfort Animal Hospital, and I hope that I can continue to strengthen the bond between pets and owners.
Meet our Team Members
Jennifer Carpenter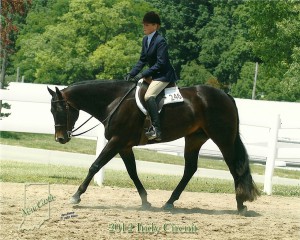 Hi, I'm Jennifer Carpenter and I have worked at Frankfort Animal Hospital since before we opened in 2002. I have worked as a vet tech or vet assistant for 25+ years. After graduating from The Ohio State University, I was a restaurant/retail manager before starting my career with animals.
My husband Lenny and I live outside Frankfort with our family of 1 show horse, 2 dogs, 6 cats and a goose!
We are all big Buckeye fans and can be found at many a football game in the fall. I also enjoy volunteering through Paw Pals of the Clinton County Humane Society trying to find a loving home for the homeless animals.
Cheyenne Taylor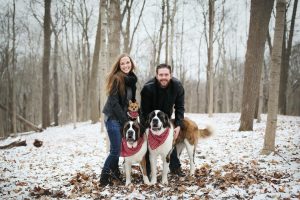 My name is Cheyenne Taylor. Anyone who knows me, knows I have loved nature and animals since an extremely young age. I was adamant about learning everything I could about them. I was always very hands on with bugs, reptiles, you name it! I am very blessed to know what my passion in life is, and actually be able to live it out. I became a part of the FAH team after graduating in 2012, and I don't plan on going anywhere anytime soon. My husband Chris and I were born and raised right here in Clinton County. We currently have 3 dogs, 3 cats and 2 ferrets.
Brooke Rogers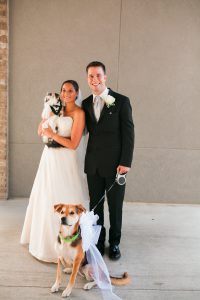 My name is Brooke Rogers. I attended Harrison College in Indianapolis in the fall of 2013 and earned my certification to be a Veterinary Assistant. I have a dog named Ivy, and two cats, Finn and Vivian. My husband and I love spoiling them. Hope to see all your sweet animals here at the hospital!
Kendra Hufford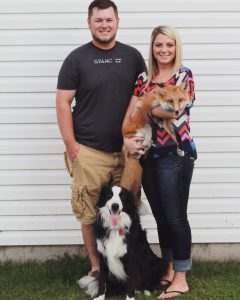 Hi there! My name is Kendra Hufford. I've grown up here in Frankfort and graduated from Clinton Prairie Jr./Sr. High School in May of 2012. In August of 2012 I moved to Fort Wayne, Indiana to pursue my dream of becoming a Veterinary Technologist at Brown Mackie College. I moved back here to my hometown in June of 2014 where I was given the opportunity to complete my internship with Frankfort Animal Hospital to graduate with an Associate's degree in September 2014. I was an active member in 4-H for 10 years where I showed Boer goats.  I have an English Shepherd named Axle and a red fox named Todd! I'd love to meet your pets and help them in any way possible! I hope to see you and your pets soon!
Tabbetha Unger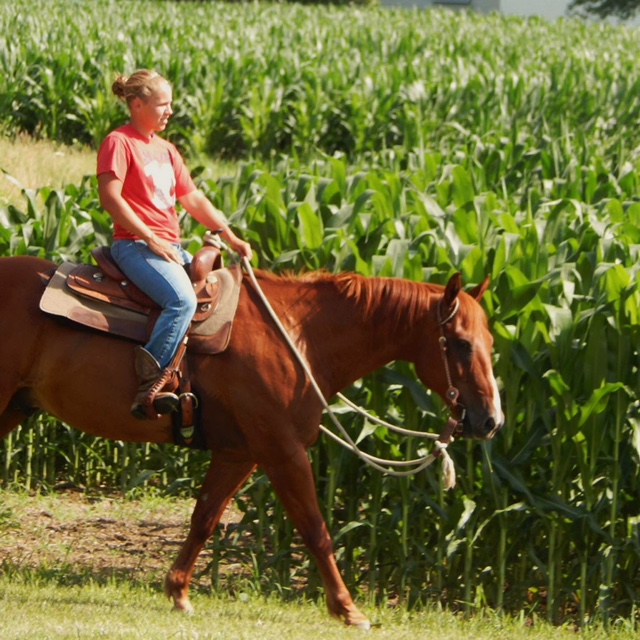 My name is Tabbetha Unger. I'm a kennel assistant at Frankfort Animal Hospital. I take care of animals in boarding: feeding, medicating, cleaning, and doing play times. My goal is for client's animals to have the best care possible! I have been a kennel assistant for 5 1/2 years now. I enjoy spending time with my 2 English bulldogs and playing with & riding my 2 horses. My husband and I also stay busy spring through fall working on outdoor projects. See you on the boarding side!
Steph Clemmons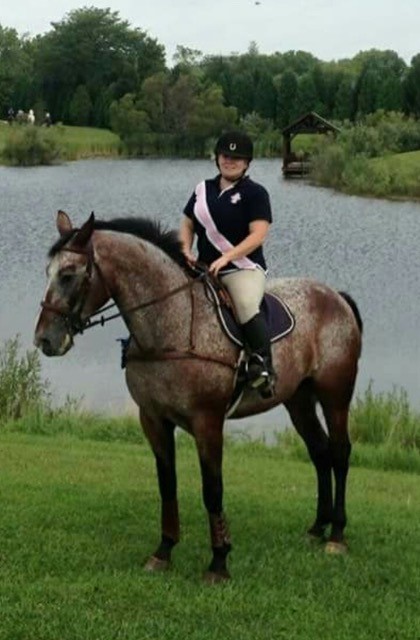 Hello, my name is Steph. I joined the Technician team at Frankfort Animal Hospital in September of 2014. I am proud to work along side of an unstoppable crew of brilliant and compassionate doctors and staff. Since I was a little girl, working and playing with animals (of any kind) was what made my soul happy. At 6 years old, I began riding and showing hunter/jumper horses, and never looked back. I grew up in Zionsville Indiana, and attended school there from preschool through graduation. In 1999 I earned a master trainer certification from National K-9 School for Dog Trainers in Columbus Ohio. I have worked as a veterinary technician since 2003. I am loving life with my amazing husband on our hobby farm. We share our country utopia with 2 dogs, Olive and Ben, 2 cats, Smitty and Biscuit, our flock of chickens (I'll spare you on all of their names), and 2 horses, Ginger (pictured) and RoOoby.
Liv Quinton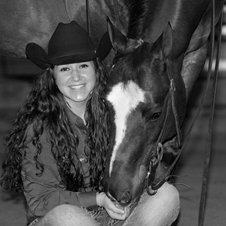 Hi, My name is Liv Quinton. I grew up in Rossville, IN. I've always loved animals since I was young but was specifically passionate about horses. I began riding at a young age, my passion grew and led me to Black Hawk East in Galva, IL for their Equine Science and Horse Science Technology programs. I graduated from BHE in 2016 with two associates degrees. To finish my degrees, I took an internship in Montana to work at a veterinary clinic and train for two horse trainers. I quickly fell in love with veterinary medicine and knew I had to go back to school to pursue my Veterinary Assisting Certificate. After completing an internship at Frankfort Animal Hospital, I received my certificate from BHE in July of 2017 and got the opportunity to stay on at FAH! I recently adopted a puppy named Sophie and in the near future plan to take on some new horses as training projects.
Makaila Maloney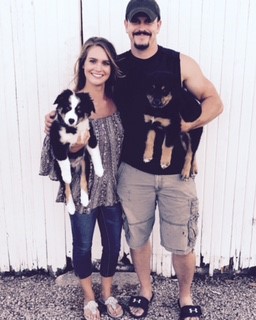 My name is Makaila Maloney, I grew up in Sheridan, Indiana on a small farm where we raised and showed competitive Miniature Pygmy goats for 15 years. That's how my love for animals started! I was a 10 year 4-H member and loved every bit of it, where I showed Pygmy Goats and Beef Cattle and everything in between! I have a huge passion in cattle as I've had my own herd going since 2008. I Graduated from Westfield High School where I was fortunate enough to take a 2 year course at J. Everett Light Career Center where I obtained my Associates in Veterinary Assisting. Following High School I went off to Lake Land College in Illinois where I obtained my Associates degree in Agriculture Production and Management. I've always been Ag and Animal driven, and I am so pleased to be a part of The Frankfort Animal Hospital Team, where I can do what makes me happy everyday!
Melissa Smith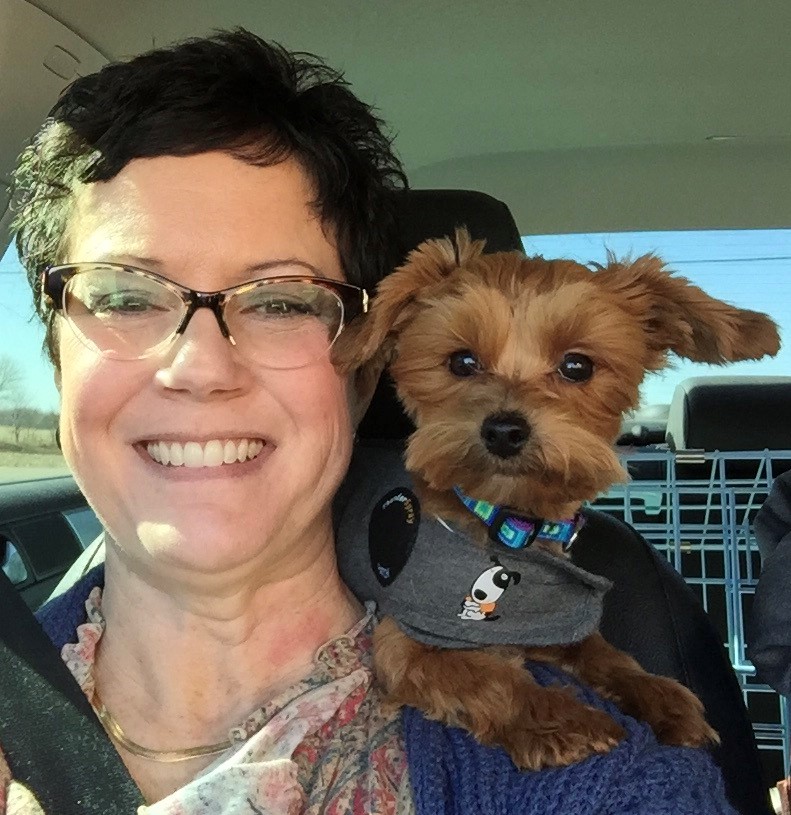 My name is Melissa Smith. I joined the FAH team in 2016. My husband Jason and I celebrated 12 years of marriage this year. We have two daughters that attend Valparaiso University and are studying biology. I enjoy traveling, reading, and spending time with family and our three dogs. We have a Great Pyrenees, Weimaraner, and a Yorki-Poo (pictured with me).
Emily Lovell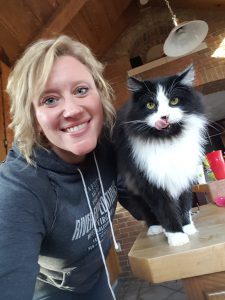 I have been in the Veterinary field for 20 plus years. I am a proud momma of 4 children ages 20, 18, 16 & 4, and a Frenchie named Fiona. In my spare time I enjoy being a football momma, road trips, and concerts. My passion for animals probably started at birth. I grew up with horses, dogs, cats, and anything my parents would let me bring home and take care of. I am proud to be part of the Frankfort Animal Hospital Family!
Courtnay Evans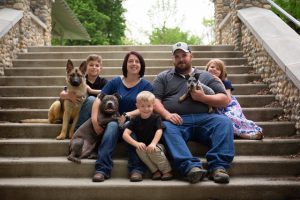 My name is Courtnay Evans. I just joined the Frankfort Animal Hospital team in March of 2018 as one of the Kennel Technicians. I grew up in the country close to Michigantown, Indiana. Where my family raised Cattle and pigs. We also had many different breeds of dogs. It was then that my love for animals started and only grew. I participated in 4-H where I showed pigs and horses and achieved my 10 year pin.
My husband and I have been married for 10 years and been blessed with 3 beautiful children, 3 dogs and 2 cats. I am excited to start this journey and get to meet all of the animals that Board with us.